No one plans to have an accident or develop an urgent medical condition, and sometimes resolving this issue can prove quite difficult. Calling your primary care doctor often solves the problem, however what if you are traveling or cannot obtain an urgent or convenient appointment?
The solution is easy!
HELIX Urgent Care & Walk-In Medical Centers are open daily, evenings and weekends, with no appointment necessary. So when life's plans are suddenly derailed, let HELIX get you quickly back on track!
Our Urgent Care centers offer
a broad range of services:
Asthma & Breathing Treatments
Coughs, Colds, Sore Throats
Earaches
Respiratory and Sinus Infections
Flu Tests and Treatment
Rapid Strep Tests and Treatment
Bladder Infections
Neck and Back Pain
Sprains, Strains, Sports Injuries
Auto Accidents
Work Related Injuries
School, Sports and Camp Physicals
Immigration Physicals
Travel Medicine and Vaccines
X-Ray, EKG and Lab Testing On-Site
Rapid Dispensing with InstyMeds
Locations:
Jupiter/Tequesta
1 Main Street
Tequesta, FL 33469
T: 561.747.4464
Deerfield Beach/East Boca Raton
750 S. Federal Highway
Deerfield Beach, FL 33441
T: 954.421.8181
Lake Worth/Palm Springs
2311 10th Avenue N.
Lake Worth, FL 33461
T: 561.540.4446
Office Hours:
Monday – Friday, 8:00 a.m. to 7:00 p.m
Saturday 9:00am – 4:00pm
Saturday 9:00am – 3:00pm
Most Insurance Accepted!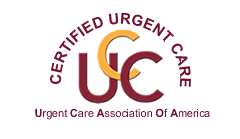 Helix staff will ask for your insurance card at the time of your visit. They will verify your eligibility as well as any applicable co-pay and deductible. The staff will then collect the amount due. Please be aware that insurance carriers submit a disclaimer during the verification process. It generally states 'This is not a guarantee of coverage'. Meaning this is an estimate and the claim may process differently than was anticipated. In addition, you should receive an "Explanation of Benefits' from your insurance carrier which will explain in detail the amount billed, the amount allowed, the payment made to the provider and any portion due from you. If you do have a balance, we will send a statement to you the next billing cycle.
Click Here To see a complete list of insurance accepted