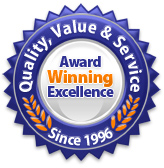 Our Web Hosting Solutions are designed for clients who need bulletproof reliability and unbeatable support at an affordable rate. All of our hosting solutions are packed with powerful features to help any organization create, deploy and manage their web presence with confidence!
Our web hosting plans provide a complete solution for beginners, professionals, businesses and developers alike. Our integrated web hosting solutions will accommodate all of your business needs. We take the uncertainty out of hosting and put service, performance and value back in. No matter which hosting plan you choose, you get the expert, friendly service you deserve.
Web Design of Palm Beach, Inc. can meet and will exceed your web hosting needs. Our Professional Web Hosting  matches the pace of your web site's growth and offers you the capacity, tools, and support you need to keep your web site running optimally.