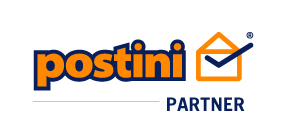 Postini Spam Filtering
Postini Spam Filtering offers Affordable, easy to implement electronic mail security and management for SMBs
Email has become mission critical for SMBs. The Internet has "flattened" global business, and smaller companies are leveraging emails power to communicate instantly, with anyone, to compete with large enterprises. Email productivity, availability, and quality are core issues businesses simply cannot function without reliable and trusted email.
But today more than 85% of all electronic mail traffic on the Internet is unwanted, malicious or offensive. SMBs are under siege from a variety of increasingly sophisticated attacks from hackers, spammers, and phishers. Being a small business doesn't afford "security through obscurity"; if your business uses email, the bad guys will find and target your employees.
Postini Perimeter Manager blocks spam, viruses, and email attacks, and provides sophisticated message management and policy enforcement capabilities. As a managed service, Postini Perimeter Manager is easy to deploy, requires no new hardware or software, and delivers affordable, predictable monthly costs, coupled with significant administrative and end user productivity improvements. Postini's patented technology platform provides highly accurate filtering, multiple redundant layers of threat protection, granular administrative controls, and unmatched performance.
Postini Perimeter Manager delivers the highest service levels for availability, reliability, and support. With multiple redundant data centers around the world, massive storage and bandwidth, 99.999% availability and awardwinning 24×7 support, Postini provides the kind of infrastructure that few SMBs can afford to build for themselves. Postini is the trusted partner for electronic mail security and management for SMBs worldwide.
 Email Spooling
E-mail Spooling offered by Postini Spam Filtering(1 GB included with each account)
We all know that email has become critical for customers. A message returned to the sender because it could not reach your e-mail server, whatever the reason, reflects poorly on your business and costs money as important messages are never received. That's why we now offer Email Spooling! We offer this service as an add-on completely FREE, all of our competitors not only charge, but they charge you per Megabyte which can get very expensive.
Postini Spam Filtering offers Email Spooling is a robust solution that is designed to help protect your business against:
Local loop failures that prohibit email delivery to your email server
Email server failures due to power outages, accident or vandalism
Email server failures in the form of computer virus
Disaster circumstances that destroy actual servers
Inevitable "routine" hardware failures of email servers
Only $1.99 per mail mail box per month.
Order Today!
Clients will be billed for the remainder of the 12 month hosting plan , and Web Design of Palm Beach will add these new charges upon hosting renewal. In the event you are dissatisfieed with Postinin, simply contact us directly to deactivate it.
How to order Postini Spam Filtering & Email Spooling
Please contact Web Design of Palm Beach via e-mail, or directly at 561.262.5886. Please be sure to include your domain name and we will handle the installation and domain modifications for you.
Clients are responsible for all post installment configuration and sensitivity settings. Web Design of Palm Beach will be available for on-site service calls to guide clients thru the configuration process. (Hourly rates apply)